L

ife Was Meant For Good Friends And Great Adventures.
Come check out what Our
Badass

Ladies say about the adventure!
"Regardless of how or why we got there, our journeys converged along the trails in Nepal, allowing us to laugh with, uplift, challenge, and learn from one another before leading our separate ways again.
Seeing the world's tallest mountain for the first time and reaching base camp made for a very different sense of accomplishment, fulfillment, and euphoria. I can't express enough how thankful I am for this experience, because in the end, I've come out stronger and with more confidence to continue on this new path of mine."
- Aileen A.
THW Alumna | EBC Oct '18
"I don't even have words to describe how beautiful our trek to Namche Bazaar was. No words.
I am so grateful for this beautiful opportunity that Travel Her Way has given me. 💕We are all so supportive of one another that it makes the difficult moments easier to get through."
- Taylor S.
THW Alumna | EBC Oct '18
"It was amazing, beyond amazing. And hard. And emotional.
The Himalayas are mountains I've dreamed of seeing with my own eyes my entire life and this trip has only increased my desire to spent more time getting to know the majestic range.
I feel small against the backdrop of the Himalayas but not insignificant. I feel more connected to the world unlike ever before. I feel like my inner Wild Woman has come to life and my wild nature (that is within all of a us) has surfaced."
- Ali L.
THW Alumna & Group Leader | EBC Oct '18
"This trek has brought some pretty rad people into my life, allowed my inner wild women to come out, and inspired me to need to come back to the Himalayas.
Bringing a group of determined women together who have a common goal creates a great sense of comradery. After spending a week trekking in a foreign country together, you start to get to know everyone fairly well. You see a special side of each lady that you probably wouldn't see if you met them in a different setting. I have seen strength, courage, determination, humility, and vulnerability all displayed by these amazing women.
Thank you to Travel Her Way for bringing us all together."
- Amber Y.
THW Alumna | EBC Oct '18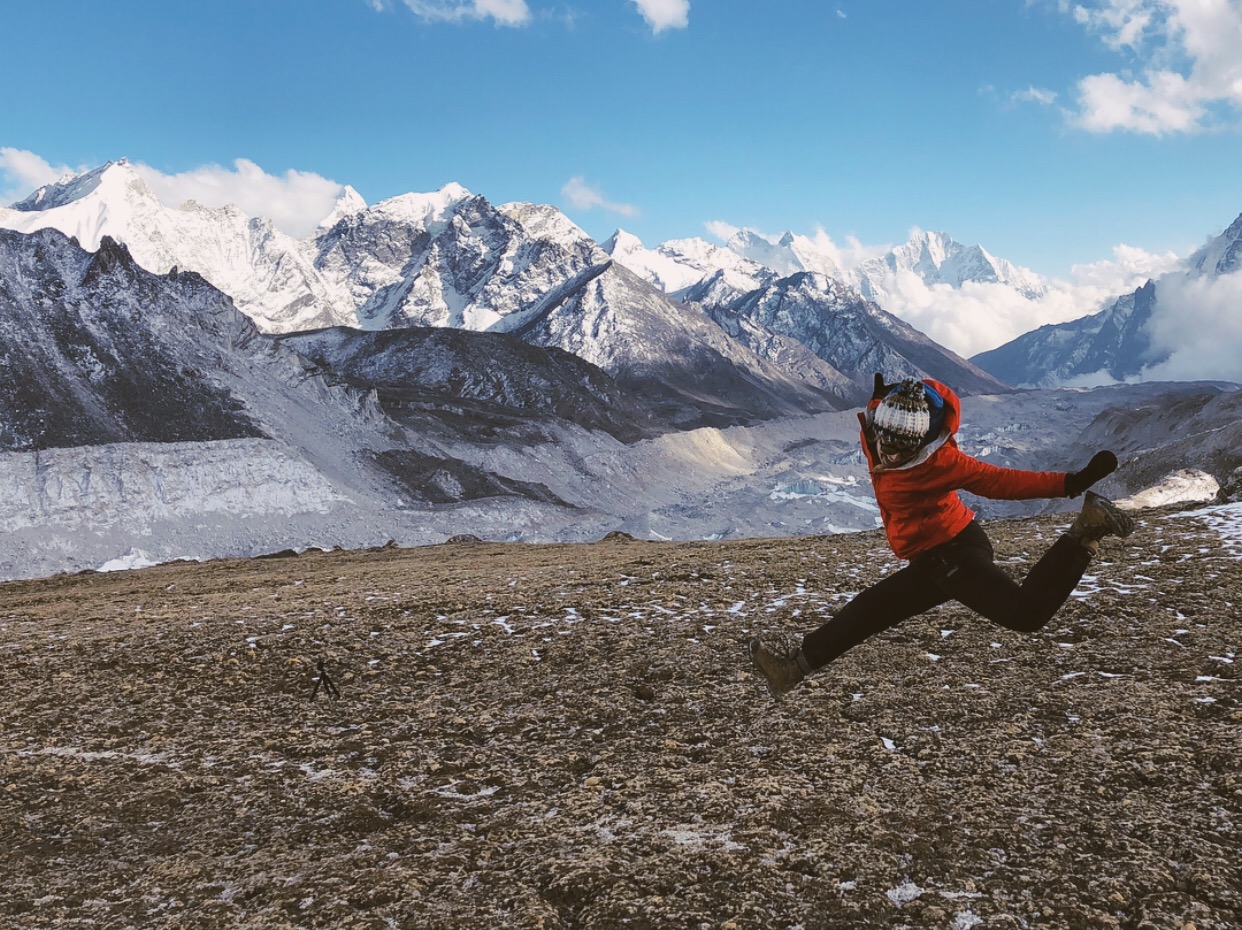 "We laugh together, we explore together, and most importantly we encourage one another.
We cheer each other on throughout this difficult and amazing journey. It would be a lot less fun without you all!"
-Lacy B.
THW Alumna | EBC May'18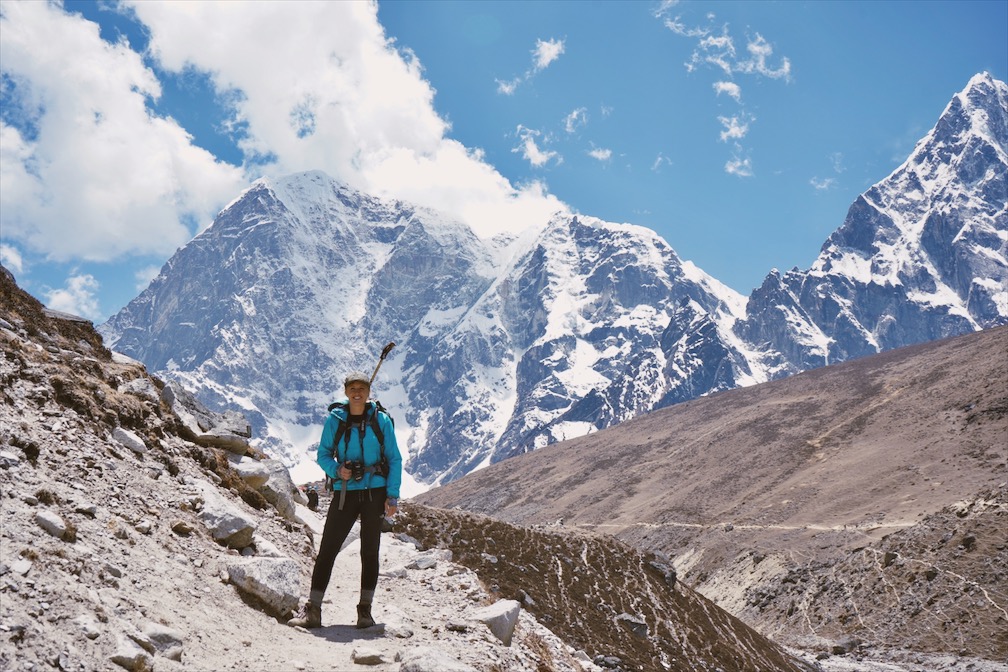 "We came, we saw, we conquered.
Then we had an ice cold beer at the top🍺! Cheers to an amazing group of people and the good times we've shared on this adventure of a lifetime 💓 Seriously- we freaking crushed it! 💪🏻😆 Im so proud, and I freaking love you guys!"
-Sarah G.
THW Alumna | EBC May'18
"❤️I can't even begin to describe how special this moment was. WE DID IT!
And I couldn't have asked for better company to be surrounded by 😍 I love these wonderful women!!! We're kicking ass out here in the mountains, representing a woman's place in the world: outdoors. And to the rest of our team- our guides, porters, & friends we made along the way: this experience would not have been the same without you all. 🙏🏽 Making our way down the mountain now! Enjoying our final days of this EBC trek 💖
-Valerie G.
THW Alumna | EBC May'18
"Hi, I'm Lexi, 5'7", 225+ lbs, and I MADE IT TO THE BASE CAMP OF THE TALLEST MOUNTAIN PEAK IN THE WORLD.
I'm physically and emotionally exhausted but I made it. And it was the hardest shit I've ever done."
- Lexi B.
THW Alumna | EBC May'18